Thank you Lauren Lange MSH,RD,LD/N from Edgewater Florida, for sharing this helpful tip with us.
Lauren has her Masters Degree and is a Licensed Dietitian/Nutritionist. She is also one of the beautiful brides I was lucky enough to have the privilege to photograph.
Lauren's tip:
"Planning ahead can help aid with weight loss. Portion out oats, dried fruit, pecans or any other nut, and cinnamon. Take it with you, add water, and microwave for 2 minutes. It is an easy breakfast that keeps me full (good source of fiber). Another good option is measuring your favorite high fiber cereal and berries such as blackberries or strawberries.
Enjoy!"
She sent us a picture of all the breakfasts she prepares ahead of time. Great for the working person on the go or the busy mom chasing after babies and just about all of us who have demanding schedules.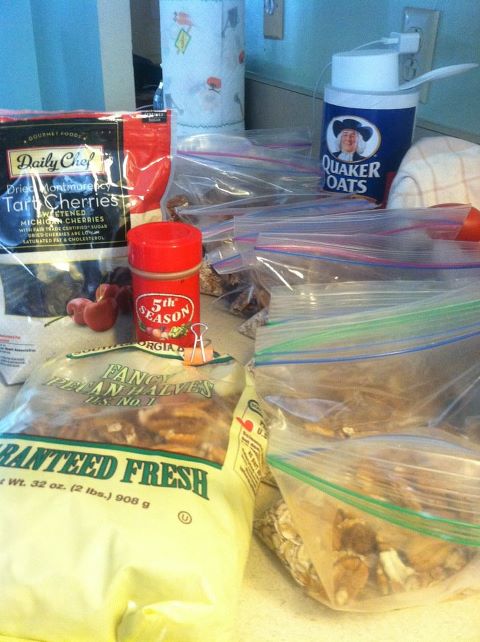 Lauren and Joel~ to view more from their Day After Session click here.